Digital Asia Hub is excited to be one of 35 host organizations for the Google Public Policy Fellowship this year, and one of only 5 in Asia. One of the preeminent programs for undergraduate, graduate, and law students interested in Internet and technology policy issues, it offers them the opportunity to work with public interest organizations at the forefront of these themes, and to contribute to the public dialogue. As a new host participating in the program, Digital Asia is thrilled to welcome its very first cohort of three Fellows selected through an Open Call.
"As an institution focussed on networked research, knowledge sharing and capacity building, our community is key to engaging with the pressing issues of our time. By design, we are a node within the larger network of scholars and experts, and we very much hope that our new fellows will leverage this unique platform towards advancing their research goals. Equally, we seek to learn from their subject matter expertise, and to anchor their projects within our research portfolio." said Malavika Jayaram, Executive Director of Digital Asia Hub.
The fellows, Hong Shen, Danielle Cave and Kinko Wong, will work on a diverse range of themes ranging from understanding China's "Internet Plus" strategy to investigating how digital technologies are shaping current political and social developments in the Asia-Pacific region to exploring the contours of data access requests in Hong Kong and beyond.
"I'm excited about the opportunity to join the Hub's extensive scholarly networks, and to contribute my knowledge to the better understanding of the global implications of Asia's digital revolution." said Hong Shen. Her project on China's "Internet Plus" strategy, which not only aims to use modern information technologies to upgrade its traditional manufacturing industries, but also plans to deepen links between the Internet and almost all sectors of the Chinese economy. Hong Shen will examine the continuities and discontinuities between this new initiative and the various informatization polices that preceded it.
"I am incredibly honoured to be selected as a Google Policy Fellow by the Digital Asia Hub. The Asia-Pacific region is home to the most dynamic, diverse and influential digital ecosystem in the world. As a new think-tank with already-established networks into Asia's cyber-interested sectors, across academia, civil society and business, the DAH is in the ideal position to provide independent Asia-focused analysis as well as a valuable platform for these groups to come together." said Danielle Cave. Her project will develop a set of case studies on tools and technologies that impact participatory democracy and online innovation, as well as a workshop on digital diplomacy in Asia.
"Being part of the Access My Information project in Hong Kong sparked my interest in the right to request data access from telecommunication companies and Internet service providers. I believe more can be done to promote the understanding, exercise and enforcement of this right. Through this fellowship, I hope to understand the position of Hong Kong relative to other jurisdictions in Asia and raise public awareness on this topic." said Kinko Wong, who will be extending her previous work on data access requests in a multi-jurisdiction study.
Digital Asia Hub looks forward to mentoring and supporting this important work, and to having our Fellows participate in the vibrant digital rights ecosystem in HongKong and beyond.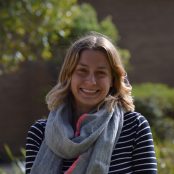 Danielle Cave is a PhD scholar at the Department of Political and Social Change, Coral Bell School of Asia Pacific Affairs, Australian National University (ANU). She is currently based in Taipei and her PhD thesis will examine online and offline connections between activists in Taiwan and Hong Kong. She writes regularly for the Australian media and the Lowy Institute for International Policy blog The Interpreter including on Digital Asia and Digital Diplomacy topics. She has previously worked with the Australian government as an analyst and team leader focused on political, social and digital developments in the region and as a research associate with the Lowy Institute focused on the Pacific Islands. She was seconded to the Australian Government's aid agency (AusAID) for 18 months to work across the Asian strategy, online communications and research branches, during which time she focused on communications and collaboration and knowledge-sharing with Asian donor governments.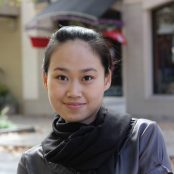 Hong Shen, from Shanghai, is a doctoral student at the Institute of Communications Research, University of Illinois at Urbana-Champaign, and has been a Research Associate at the Department of Engineering & Public Policy at Carnegie Mellon University since January 2016. She received a BA and MA in literature from East China Normal University, Shanghai, as well as as an MS in Journalism from the University of Illinois. Her previous research projects include China's Policy Formation toward Global Internet Governance (published in the Chinese Journal of Communication (Routledge; SSCI), Semantic Network Analysis of the Public Discourse on Censorship in China (presented at the 2014 Annual Convention of National Communication Association (NCA), Chicago: first author), and Privacy Challenges of Genomic Big Data (forthcoming as a book chapter in a multidisciplinary volume: first author).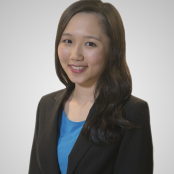 Kinko Wong is currently a final year law student at Chinese University of Hong Kong (CUHK). She has been a vacation clerk at King & Wood Mallesons, a summer intern at Ashurst and a summer student at Woo, Kwan, Lee & Lo Solicitors. She previously went on exchange programs to Peking University (March – June 2015) and the University of Sydney (July – August 2013). Kinko worked on the Access My Information (Hong Kong) (AMI) project with Professor Lokman Tsui at the School of Journalism and Communication at CUHK, and has also conducted a comparative study of intellectual property policies of overseas universities (including Stanford, MIT, University of Waterloo) at the Office of Research and Knowledge Transfer Services at CUHK.