Professor Haiqing Yu teaches at RMIT University in Melbourne, Australia. She researches the sociopolitical and economic impact of China's digital media, communication and culture on China, Australia and the Asia Pacific. Haiqing is also a member of the 20th annual China Internet Research Conference's steering committee, hosted by Digital Asia Hub and held July 12-14, 2023, and organizer of the ADM+CS conference Automated Decision Making and Chinese Societies held Feb 1-3, 2023.
With a wealth of experience researching digital media and communications in Chinese internet spaces, we are pleased to interview Haiqing about her insights and work:
The ADM+CS conference Automated Decision Making and Chinese Societies encourages analysis of ADM to "to look beyond "China" as a singular, unified entity, which can be "sliced" along human, geographical, political, or economic variables." Can you speak more to the importance of this view and how this impacts the way ADM technologies and ideas can be understood?
H: Looking beyond the PRC and provincialising China has been central to my research agenda in the last decade, following a similar path that many colleagues on Chinese studies (more specifically, Chinese media studies) have taken. This is not only due to the "internationalisation" or "going overseas" (chuhai) agenda of Chinese political and business establishment, but also because of the increasingly complex composition and understanding of "Chinese". As we all know, "Chinese" can mean different things to different Chinese people and diasporic communities around the world, often defined and redefined along the routes (instead of roots) of Chinese migrants (of generations), visitors, investors, entrepreneurs, engineers, and workers. Being "Chinese" carries political burden and cultural implications in the era of the so-called "Chinese influence", mostly in the West. Hence we have witnessed a trend to de-link, distance, and de-Sinicise from the PRC (and the CCP) by individuals and organisations or businesses.
As a result, when examining ADM technologies, systems, and ideas, we need to not only look at what's happening in the PRC and the global influence of created-in-China technologies and companies or platforms; but also the ingenuity of local initiatives within China and by overseas Chinese players in their own societies and countries (like those in Southeast Asia) and the counter influence of these diverse and sometimes peripheral players on the "centre".
Hence, the conference encourages an expansive interpretation of "Chinese societies" in their plural, evolving, and diverse forms, who are sometimes centrifugal and other times centripetal in relation to the PRC and the mainstream discourses.
In China, ADM technology was deployed during the pandemic to monitor, survey, and record the health status and location of the masses. As of today, China is entering a new post-pandemic stage. What are the key trends and forces driving ADM technology development and application in a post-Covid world, and how much impact will the ADM developments during Covid have?
H: A variety of surveillance technologies, contact-tracing apps and services have been used across the world with the aim of controlling the virus. China is not alone. The Chinese governments at all levels have employed AI-powered surveillance cameras, drones, thermal cameras, and facial recognition to monitor and restrict the gathering of people in public during the outbreak of COVID-19 since early 2020. Mobile-phone and social-media-based applications are used to collect real-time data on people's movement and allow health authorities to conduct contract tracing effectively and quickly. China's use of ADM technologies during the pandemic is mostly represented by the health code system, which is prone to political manipulation as the case of Henan health code scandal (in June 2022) has illustration. There is a panel on China's health code system at the conference, which will illustrate the complexities, impact, and trends in China's ADM technology development and application in a post-Covid world. To put it simply, despite the call for abolishing the invasive surveillance technologies like the health code, many people believe the dual use of ADM technologies will continue the trend of expansive applications and repurposing across industries, sectors, and nations.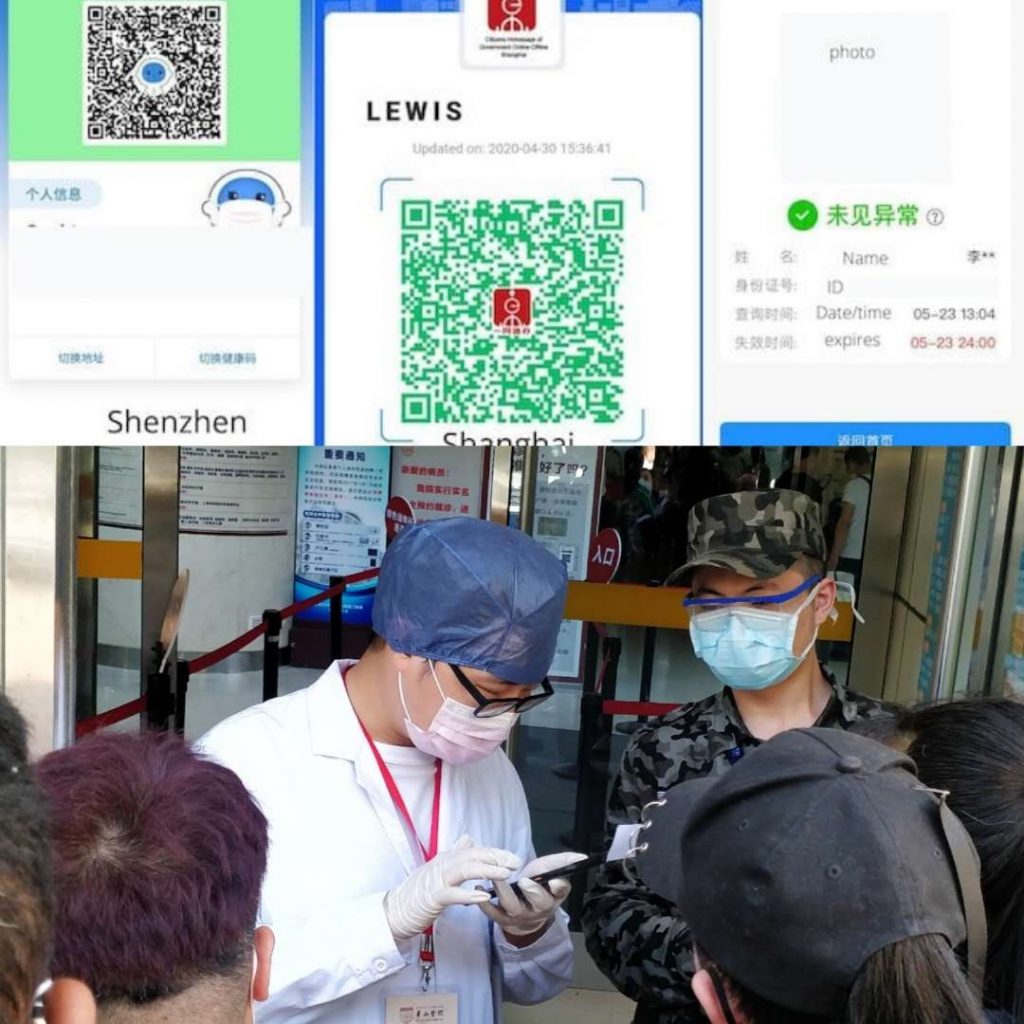 You are a member of the steering committee of CIRC. Can you comment on the significance of this theme The Chinese Internet in the Global South: Reconfigurations, Frictions, and Futures?
H: The theme on Chinese Internet in the global south is significant and timely. Spurred by the agenda of the Belt and Road Initiatives, Chinese government and companies have already expanded their influence in developing countries and been deepening their hold on the digital information ecosystems in global South, often in competition with local and US-based transnational players, in Southeast Asia, Pacific Island countries, Sub-Saharan Africa, and the Caribbean. The geopolitics of Chinese digital influence in global South are fascinating and intriguing areas of research for Chinese internet researchers. I'm very excited the 2023 CIRC conference brings to fore the focus on such a theme. I look forward to hearing many inspiring research papers and reports on the reconfigurations, frictions, and futures of Chinese internet in the global South.
In terms of researching the influence of the Chinese internet, there are a lot of buzzwords and themes that the West has zeroed in on, such as the social credit system, Big Data surveillance, and 5G technology. How are you intending to broaden this discourse? What areas of research and angles do you hope to see explored at CIRC?
H: China has been featured in almost all reports on government-led automation systems. Its social credit system (SCS) is widely discussed in the West as a digital surveillance system to punish people of bad behaviour and character and reward people of good character and behaviour. Research has pointed out that it is part of the global trend in the development and use of algorithms, computation, and data analytics that have already been used in the financial sector (e.g. banks and insurance companies) in the broader field of social governance. What I wish to contribute to the scholarship on the social credit system is twofold: 1. At the micro level: the living experience of individuals and communities in response to their local SCS; their agency or lack of such and the dynamics of state-society relations at the local level; 2. At the macro level: viewing the SCS as a method, an art, a mentality of government (governmentality); not a system but a set of culturally and site-specific, process-driven, flexible social practices and administrative techniques that work within the fluidity of the "top design" as window dressing or to produce real moral-economic outcomes.
Your main areas of research are the Chinese diaspora in Australia and their use of digital spaces as well as the social credit system in the mainland. What about this research space interests you most these days?
H: My research interest has expanded from the internet in China to digital media and communication in global China; hence the research project on Chinese digital diaspora in Australia and the Asia Pacific. Such projects are funded by Australian Research Council. At the same time, my interest in the digital space in China continues and will remain central to my research. The project on the SCS is funded by the Australian Research Council to enable me to expand my research from the digital and social media space to the broader field of ADM and society. I am one of the chief investigators in the Centre of Excellence for Automated Decision-Making and Society (ADMS), in the "people" stream with an interest in the focus area of data. The project on SCS and ADM+Chinese societies align with ADMS research agenda and direction.
As the pandemic forced most communication to move online, the scale and reach of Chinese digital media/communications expanded significantly, offering new digital research opportunities at the same time in-person travel and research slowed to a trickle. How has the pandemic affected your research and the field?
H: The field of China Studies has experienced several significant challenges in recent years. Not only are researchers having to deal with travel restrictions and political tensions between the US and China; we must also work through the shifting administrative hurdles presented by our home institutions—getting ethics approval from my university to conduct interviews of Chinese people via Chinese social media platforms like WeChat has been my big headache.
The pandemic has affected our research hugely because of the travel restrictions; but mostly the distrust and suspicion from the Chinese side. Chinese people have changed—they are more inward-looking, self-protective and patriotic. The analogue but friendly and relatively open era of stranger sociality of the early 2000s is replaced by the digital but closed system of stranger suspicion and exclusion. Doing ethnographic work has become the biggest concern in my research, even though China is open to international travelers. I worry about the validity and quality of my data and how that would impact on my findings.
What is one book or piece of media someone interested in Chinese digital expansion and influence should be reading?
H: There are many works on the topic. The one that I'm reading include: The Specter of Global China: Politics, Labor, and Foreign Investment in Africa, by Ching Kwan Lee. I have co-authored a book on China's Digital Presence in the Asia Pacific: Culture, Technology and Platforms
What are the ways you use platforms to embed yourself with research subjects and better understand the platforms you write about?
H: The simple way is to use the platforms and experiment with their various functions, embed myself in groups and communities, participate in discussions in a courteous manner, and be open about who I am. I would not write about any platforms that I haven't used for a long time or gained an insider perspective on their technical, cultural, and political affordances. 
Interviewer: DAH Fellow Savannah Billman

Latest posts by DAH Staff
(see all)