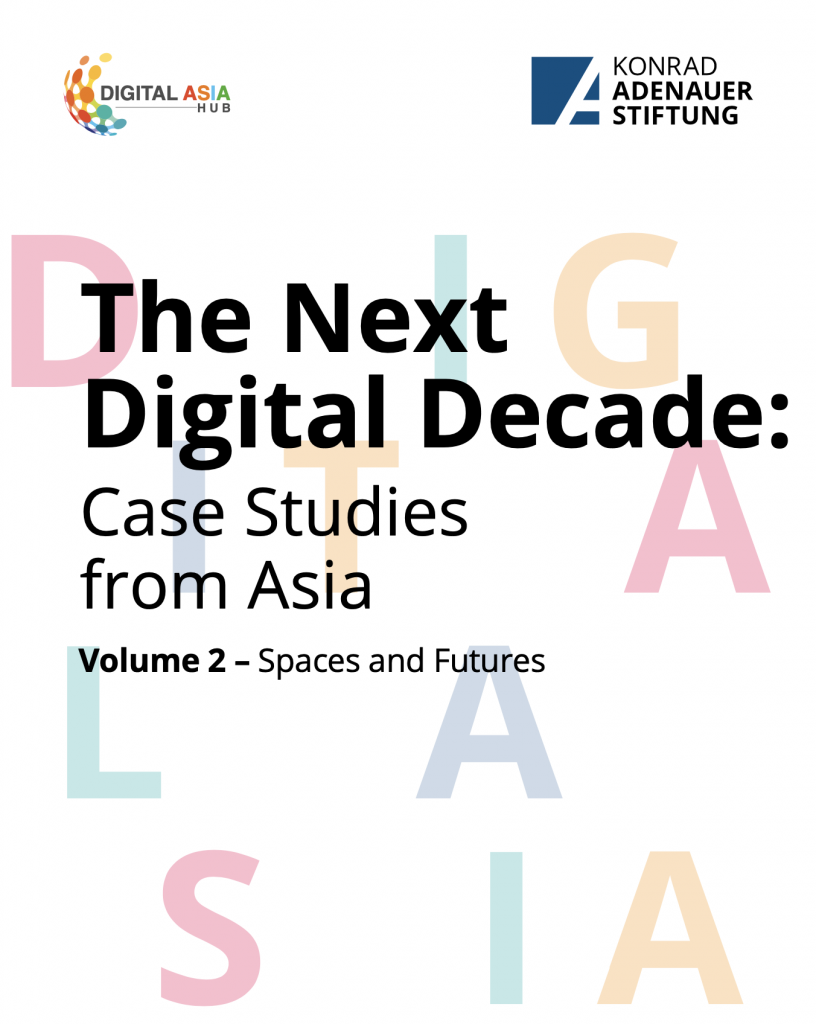 Foreword
The digitalization process in Asia is probably more advanced and more rapid than in any other part of the world. Thanks to the high willingness to use new technologies and adaptability to experiment with existing structure and processes as well as easy access to tremendous amounts of data, Asian countries are leading in the latest data-driven tech development such as artificial intelligence, autonomous driving, e-health and fintech.
The COVID-19 crisis has brought devastating impact to Asia, causing economic and social disruption in many Asian countries. Nevertheless, the pandemic has, on the other hand, also accelerated the digital transformation in the region as governments have to work with the private sector to develop new technical solutions, such as contact tracing apps, to stop the spread of the virus. In addition, other areas such as e-healthcare, e-commerce, remote working and e-mobility were also indirectly strengthened amid the social distancing regulations.
As Asia is playing a more significant role in developing digital technologies, it is now the time to take a deeper look towards Asia in this context. The diverse digital landscape, with national and regional differences, allows us to draw multiple insights from different Asian approaches on responding to the same challenges brought by the process of digital transformation. At the same time, it is important to understand the role of digital policies and guidelines by the various governments in their endeavour of enabling innovation and progress while protecting the users against negative impact like cybercrime and the illegal collection of personal data.
This edited volume "The Next Digital Decade – Spaces and Futures" consists of 12 case studies covering a wide range of topics such as future of work, AI governance, legal innovation, govtech, data governance, fintech and cybersecurity etc., written by scholars and practitioners of all stages of career and from multiple disciplines.
I would like to sincerely thank Malavika Jayaram and Dev Lewis from Digital Asia Hub for coordinating this project and providing insightful guidance throughout the whole editing process. I would also like to thank all authors for their contributions and support on this publication, which helps us deepen our understanding on the latest digital development in Asia.
Christian Echle
Director
Political Dialogue Asia
Konrad Adenauer Stiftung Singapore
---
Preview
Table of Contents
Title
Author

Agency and Structure:
Conceptualising Applied AI Ethics in Organisation

Zach TAN Zhi Ming and Devesh Narayanan

Helping Workers Weather Crisis and Disruption:
A Task Approach for Designing a New Future of Work

Poon King Wang


Preparing for Workforce Transformation in Singapore:
The Role of Technical and Vocational Education and Training

Sreeja Nair, Sun Sun Lim, Brigid Trenerry, Samuel Chng, Yang Wang

Innovating Spaces of Work in Legal Systems:
Learning from Legal Incubators, Accelerators and Conclaves

Siddharth Peter de Souza


Examining the Emergence of 'GovTech':
A Case Study of India's Consultation White Paper on a Strategy for National Open Digital Ecosystems

Elonnai Hickock


Building Public Digital Infrastructure for the Next Century: The Case of India's Unified Payments Interface

Titiksha Vashist and Shyam Krishnakumar


Community Data and Decisional Autonomy:
Dissecting an Indian Legal Innovation for Emerging Economies

Amber Sinha and Arindrajit Basu

Foundational Transit Innovation for Mobility-as-a-Service (MaaS) in Asia

Kathy Zhang


Ministries of Truth:
Singapore's Experience with Misinformation during COVID-19

Josephine Seah and Benjamin Tham

Mapping Singapore's Journey and Approach to AI Governance

Josh Lee Kok Thong


Prevention Is No Cure:
A Case Study of the 2018 SingHealth Breach

Shaun Kai Ern Ee

South Korea's Digital Healthcare Conundrum

Clara Gillispie

Download
---
Title of Publication
The Next Digital Decade: Case Studies from Asia
Title of Series
Spaces and Futures

Copyright (CC BY-NC-SA) Konrad-Adenauer-Stiftung/Digital Asia Hub
2021-Creative Commons Attribute – Non Commercial – Share Alike 4.0
You are free to reuse, distribute, remix, adapt, and build upon the material in any medium or format for noncommercial purposes, only, and only so long as attribution is given to the creator, and that the subsequent works carry the same identical licensing conditions.
Published by
Digital Asia Hub, Hong Kong, and Political Dialogue Asia/ Politikdialog Asien Konrad-Adenauer-Stiftung e. V.
Series Editors: Dev Lewis, Katharina Naumann, Ming Yin Ho
Copyeditor and proofreader: Ruchika Chanana
Design and typesetting: yellow too Pasiek Horntrich GbR
Available for Open Access in digital formats.
For more information or queries contact: pda2.singapore@kas.de

ISBN 978-981-18-3493-6