Malavika Jayaram, Executive Director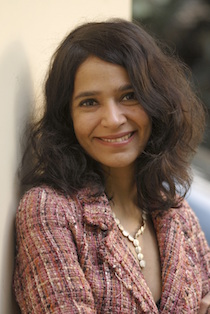 Malavika is the inaugural Executive Director of the Digital Asia Hub. Prior to her relocation to Hong Kong, she spent three years as a Fellow at the Berkman Klein Center for Internet & Society at Harvard University, focused on privacy, identity, biometrics and data ethics, and eight years in London, with the global law firm Allen & Overy in the Communications, Media & Technology group and as Vice President and Technology Counsel at Citigroup. While a partner at Jayaram & Jayaram in India, she was one of 10 Indian lawyers selected for The International Who's Who of Internet e-Commerce & Data Protection Lawyers directory for 2012 and 2013. In August 2013, she was voted one of India's leading lawyers – one of only 8 women to be featured in the "40 under 45" survey conducted by Law Business Research, London.
A graduate of the National Law School of India, Malavika has an LL.M. from Northwestern University School of Law, Chicago. She taught India's first course on information technology and law in 1997, and is Adjunct Faculty at Northwestern as part of the Master of Science in Law program bridging STEM subjects and the law. She has been a Fellow with the Centre for Internet & Society, India, since 2009 where she helped start their privacy program. She was a Visiting Scholar at the Annenberg School for Communication, University of Pennsylvania, and has had fellowships at the University of Sydney and the Institute for Technology & Society, Rio de Janeiro. She is on the Advisory Board of the Electronic Privacy Information Center (EPIC).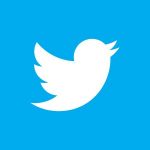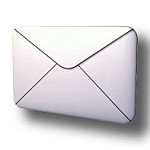 Dev Lewis, Research and Communications Associate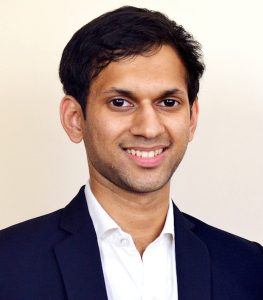 Dev manages the Hub's digital activities, including social media, the website and production of the newsletter. His research interests include internet governance and the digital economy in the Chinese and Indian context. Dev has an International Relations degree from Roger Williams University and speaks fluent Mandarin, having spent 2 years studying in Shanghai and Zhengzhou. He frequently writes for several regional publications and think tanks, and spent two years at Gateway House, a foreign policy think tank in Mumbai, where he performed a similar role.
Julianne Chan, Programme Coordinator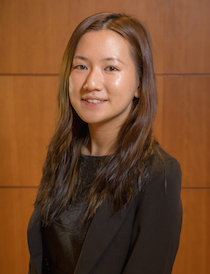 Julianne coordinates the Hub's activities and operations in Hong Kong, and is an aspiring lawyer and LLB student at the University of Hong Kong. She has previous academic and work experience at law firms and NGOs in Hong Kong, Shanghai, Scotland, the United States and Ghana, and is passionate about engaging stakeholders from diverse backgrounds. Julianne's three-year experience at AIESEC fuelled her interest in non-profit management and she is keen to build capacity, undertake interdisciplinary research, and enhance the Hub's presence in local and regional networks and communities.
Google Policy Fellows Fall 2016
 Danielle Cave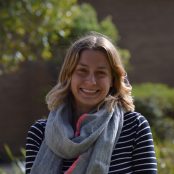 Danielle Cave is a PhD scholar at the Department of Political and Social Change, Coral Bell School of Asia Pacific Affairs, Australian National University (ANU). She is currently based in Taipei and her PhD thesis will examine online and offline connections between activists in Taiwan and Hong Kong. She writes regularly for the Australian media and the Lowy Institute for International Policy blog The Interpreter including on Digital Asia and Digital Diplomacy topics. She has previously worked with the Australian government as an analyst and team leader focused on political, social and digital developments in the region and as a research associate with the Lowy Institute focused on the Pacific Islands. She was seconded to the Australian Government's aid agency (AusAID) for 18 months to work across the Asian strategy, online communications and research branches, during which time she focused on communications and collaboration and knowledge-sharing with Asian donor governments.
Hong Shen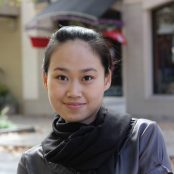 Hong Shen, from Shanghai, is a doctoral student at the Institute of Communications Research, University of Illinois at Urbana-Champaign, and has been a RA at the Department of Engineering & Public Policy at Carnegie Mellon University since January 2016. She received a BA and MA in literature from East China Normal University, Shanghai, as well as as an MS in Journalism from the University of Illinois. Her previous research projects include China's Policy Formation toward Global Internet Governance (published in the Chinese Journal of Communication (Routledge; SSCI), Semantic Network Analysis of the Public Discourse on Censorship in China (presented at the 2014 Annual Convention of National Communication Association (NCA), Chicago: first author), and Privacy Challenges of Genomic Big Data (forthcoming as a book chapter in a multidisciplinary volume: first author).
Kinko Wong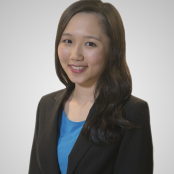 Kinko Wong is currently a final year law student at Chinese University of Hong Kong (CUHK). She has been a vacation clerk at King & Wood Mallesons, a summer intern at Ashurst and a summer student at Woo, Kwan, Lee & Lo Solicitors. She previously went on exchange programs to Peking University (March – June 2015) and the University of Sydney (July – August 2013). Kinko worked on the Access My Information (Hong Kong) (AMI) project with Professor Lokman Tsui at the School of Journalism and Communication at CUHK, and has also conducted a comparative study of intellectual property policies of overseas universities (including Stanford, MIT, University of Waterloo) at the Office of Research and Knowledge Transfer Services at CUHK.

Latest posts by DAH Staff
(see all)