The sixth edition of RightsCon 2017 hosted by Access Now was held in Brussels from March 29-31, 2017. The conference included over 1,200 participants from across industries and the intersection of tech and human rights, and featured more than 180 sessions, meetings and workshops.
Digital Asia Hub Executive Director Malavika Jayaram was a speaker at the conference and participated in the following panels:
Access to Rights Online: Digital Gap for Disenfranchised and Marginalized Communities
The Erosion of Democracy: Impacts on Society and Civil Society
The Right to Compute: The Mother of All Digital Rights
Is the Internet Unhealthy? How Do You Measure It?
Ranking Digital Rights 2017 Corporate Accountability Index: European Launch
Resisting Content Regulation in the Post-Truth World: How to Fix Fake News and the Algorithmic Curation of Social Media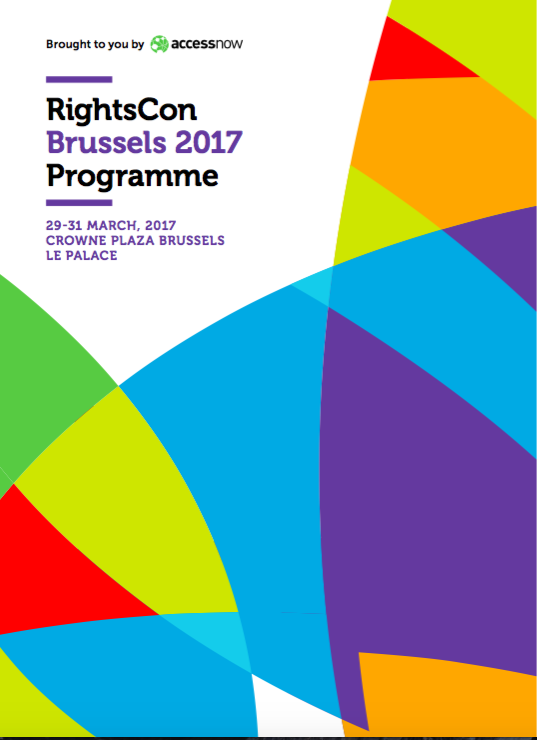 About RightsCon
RightsCon is the world's leading event on the future of the internet. The annual conference convenes business leaders, visionaries, technologists, legal experts, civil society members, activists, and government representatives from across the globe on issues at the intersection of tech and human rights

About Access Now
Access Now defends and extends the digital rights of users at risk around the world. By combining innovative policy, user engagement, and direct technical support, we fight for open and secure communications for all.
If you are interested in collaborating with Digital Asia Hub to host an event, or inviting its Executive Director as a speaker, please email Julianne Chan. 

Latest posts by DAH Staff
(see all)