Given the data-intensive nature of approaches such as machine learning, and the increasing ubiquity of AI in everyday products and services, there is a growing interest to understand its implications. At the same time, a tremendous amount of innovation and entrepreneurship in the AI space is emerging in Asia, not just in western economies, to address particular local challenges.
Digital Asia Hub and GSMA jointly held a half-day session on AI and Trust in APAC and China at the Mobile Week China in Shanghai on June 27, 2019. The event was attended by a number of telecom and technology industry professionals and was the first time an event looking exclusively at AI ethics was held at Mobile Week China.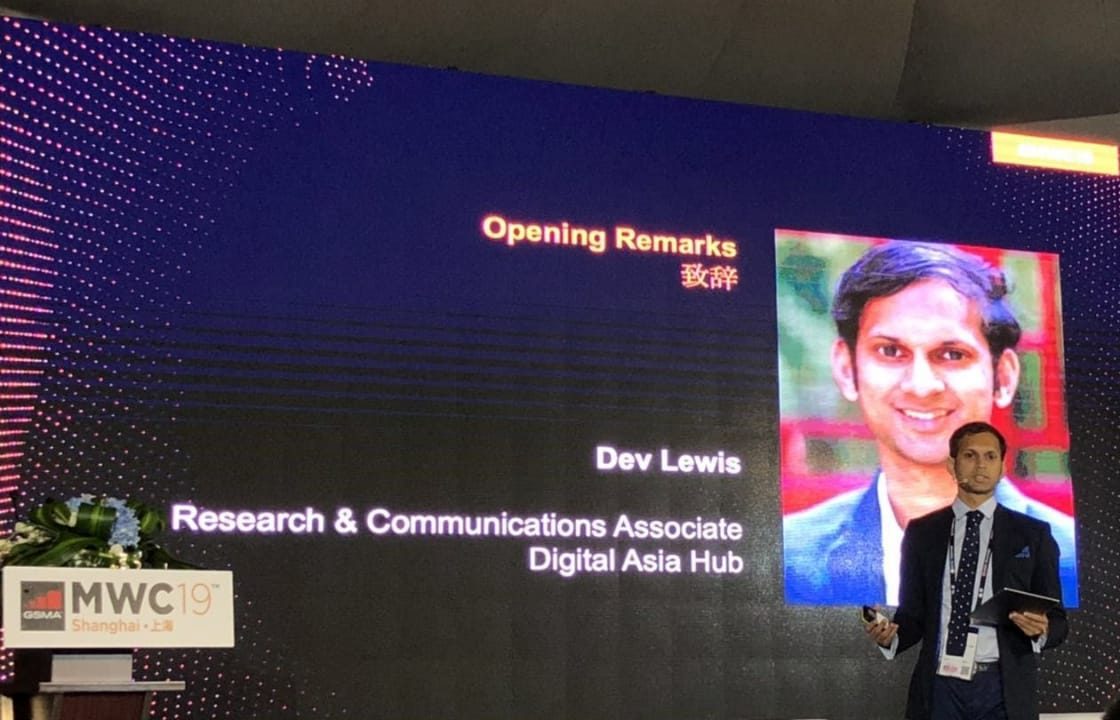 The session consisted of two panel discussions as well as an audience Q&A session.
AI and Trust: an APAC roundtable
Sunil Abraham (Center for Internet and Society)
Tak Lo (Zeroth.AI)
Soraj Hongladarom,
(Chulalongkorn University)
Building Trust in AI in China
Long Wang (Tencent Cloud)
Zhang Junbo (Unity)
Dr. Li Hui (Shanghai Institute for Science on Science)
About MWC
MWC Shanghai is a three-day conference and exhibition bringing together over 200 AI business leaders, 65,000 attendees, and 550 companies from across different industries and perspectives to address business and technical concerns in the Intelligent Connectivity era, and to debate tough problems for today and tomorrow. Digital Asia Hub was an official partner at MWC Shanghai 19.

Latest posts by DAH Staff
(see all)