Digital Asia Hub hosted a discussion with three authors from the Small Books for Big Platforms series in conversation with Nishant Shah, editor of the volume, on June 8.  The authors shared findings from their case studies on platforms in the Asia-Pacific region and Nishant shared a synthesis of all the key findings.
Watch the full discussion here:
Authors

About Small Books for Big Platforms (an output of the Platform Futures program, in collaboration with the digital platforms expert network, conceptualised and delivered by the Digital Asia Hub with knowledge partner, Prof. Dr. Nishant Shah and the ArtEZ University of the Arts)
Small Books for Big Platforms is a 'small book' series that invites a comparative overview and dialogue about the role and place of platforms in the Asia Pacific region. It invites scholars studying the policies, regulations, implementation, digital cultures, and usage of emerging and existing platform structures in the region to provide a critical insight into the multiplicity, potentials, and ramifications of platform societies.
The small books are meant to be sharp, critical, located studies that help map the field as well as develop an inventory of questions that emerge from the localisation of platforms and the regional geo-political landscape within which they operate.
The books simultaneously want to foreground the specificity and difference in emerging platform societies, thus demanding for granularized and located understanding of platformization, as well as the larger shared concerns and connections that help strengthen the continued conversations around safety, security, privacy, ownership, and distribution of data driven practices on algorithm driven digital platforms.
---
---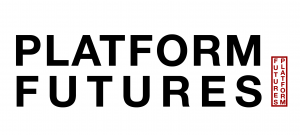 Through a new program on Platform Futures, the Digital Asia Hub convenes a network of academics and experts studying multiple aspects of platforms, and to create a space for dialogue on opportunities, challenges, and governance best practices in the APAC context.
For more information about Digital Asia Hub and Platform Futures visit www.digitalasiahub.org

Latest posts by DAH Staff
(see all)