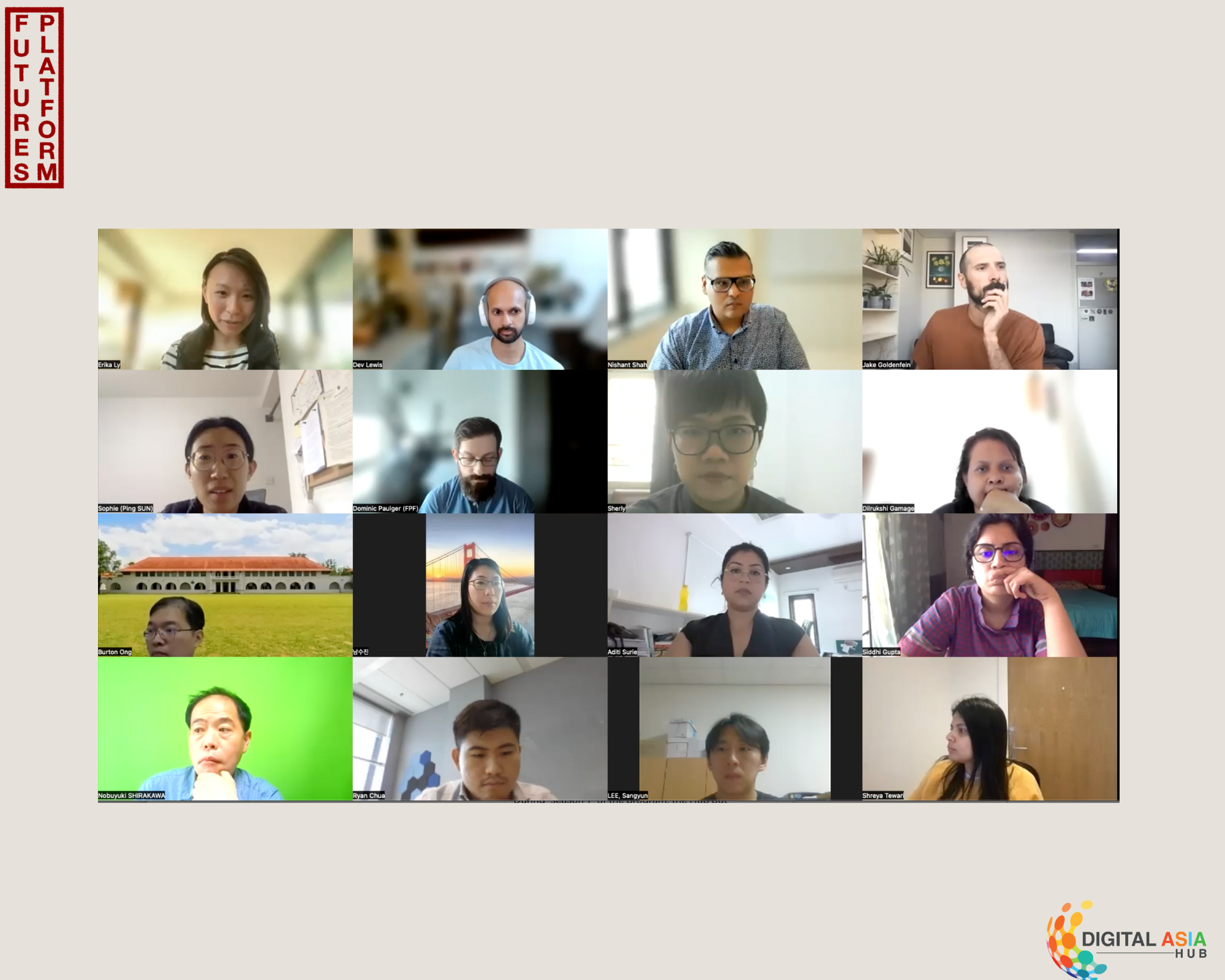 Between the 4th to the 20th of April, 2023, we hosted a three-week workshop as part of our ongoing Platform Futures engagement. Drawing on key insights from the roundtables hosted in 2022-2023 we translated this into a program for scholars and practitioners to deepen their expertise and knowledge on platform governance issues in the APAC region. The workshop presented different perspectives from across the APAC region exploring constructivist approaches to decolonising perspectives, through to policymaking practice and tools and mechanisms for effective change. We had 12 participants joining us throughout the program.

Read more, here.
The program is led by Malavika Jayaram (Executive Director of the Digital Asia Hub), Dev Lewis (Program Lead and Research Fellow) and Erika Ly (Research Fellow), with substantive inputs and support from the Platform Futures expert network and the broader community.
Platform Futures is a program from Digital Asia Hub, an independent, non-profit Internet and society research think tank incubated by the Berkman Klein Center at Harvard University. It convenes an expert network of academics and civil society actors to discuss opportunities, challenges, and governance best practices across the Asia-Pacific region. The Small Books for Big Platforms series was produced in collaboration with knowledge partner ArtEZ University of the Arts, led by Dr. Nishant Shah.
Latest posts by Web Editor
(see all)